Into the Wild: Looking at Expression and Sensitivity in the Work of Joan Eardley with Jenny Tyson
September 5, 2019

-

September 6, 2019

£225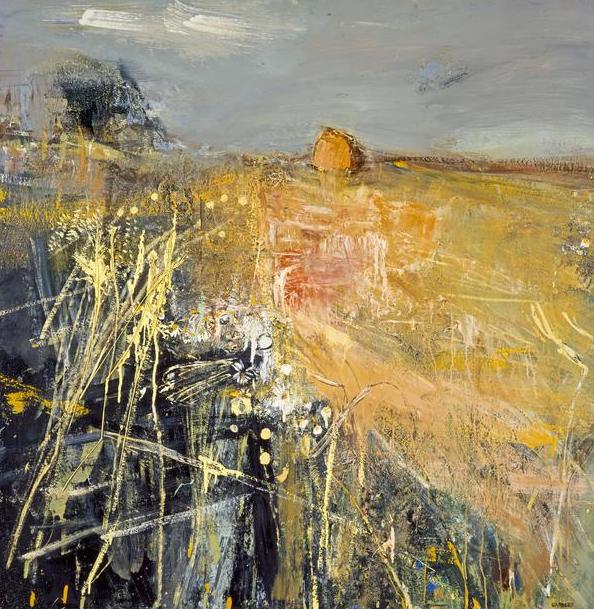 9.15 am – 4.0 pm.
This course is about the balance between naturalism and realism as seen in the work of the Scottish painter, Joan Eardley (1921 – 1963).  The class will paint large expressive oil landscapes outside on boards making the most of the light and weather and capturing the turning season.
Composition, colour and structure will be analysed and students will receive tuition on preparing and selecting their palettes.  Experimentation is key, and the use of mixed media will be taught.   As in Eardley's work, collages of sand, grasses, newspaper and flowers will be incorporated into the paintings to add, texture and a sense of place.  Maximum expressiveness will be encouraged alongside painterly sensitivity.
Originally from Scotland, Jenny studied at Signora Simi's studio in Florence, the Byam Shaw and the Central School of Art. She is a hugely experienced tutor in great demand having run painting courses at both West Dean College and Pallant House Gallery over the last 15 years.  Now retired from West Dean we are very lucky to have lured her to the gallery.  www.jennytysonpaintings.co.uk
'I learnt so much on the course, Jenny has got me painting again and given me the confidence to keep going forward.'  a previous student at Moncrieff-Bray.
Price: £225. To include primed painting boards and a delicious lunch.
To book a place see link below or telephone 07867 978 414 for more information.
WHAT TO BRING
Apron, Kitchen roll, Rags, 2 Jam jars.
Disposable paper palette, as large a disposable palette as you can get – Cass Art do a grey one size 11″ x 16″.
www.cassart.co.uk/painting/accessories_1/product_type_palette/new_wave_handheld_disposable_paper_palette_pad.htm
Palette knife.
Set of Daler-Rowney Georgian oil colours starter pack plus an additional large tube of white paint (beginners only). If you are an experienced painter please bring your normal paints.
If possible, please bring an ultramarine blue and an alizarin crimson in your selection.  Cass do an artists' oil colour, set:  37mls, set of 10 paints for £24. 95.
Zestit for diluting paint and cleaning brushes. White spirit and turpentine are highly toxic and are not allowed.
Brushes.
For small brushes, we recommend 2 x packets of the Cass Art Hog Bristle Brush Set of 6, see link…
www.cassart.co.uk/painting/brushes_2/hog_2/painting_product_type_brushes_cass_art_hog_set_of_6_htm.htm
For large and medium brushes we recommend starting with cheaper ones from B&Q or similar. You will need flat brushes, measuring 0.5 – 1.5″, three of different sizes.
Portable Easel.
Tickets are not available as this event has passed.