Lost and Found – Freeing Up Your Technique with Lucy Powell
October 5, 2020

-

October 6, 2020

£225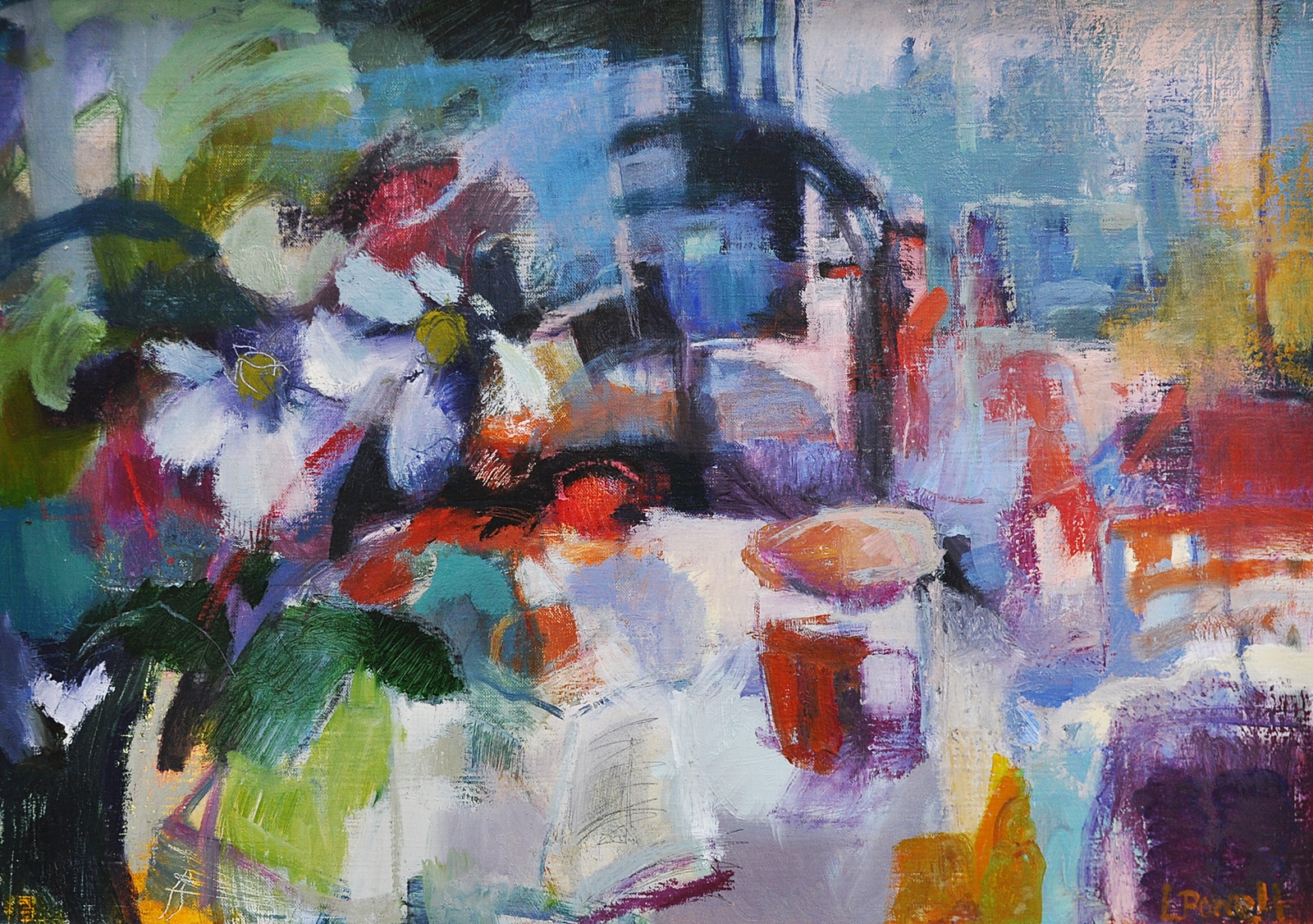 5 and 6 October. 9.15- 4.0 pm daily
As Diebenkorn said, "It is not a matter of painting life. It is a matter of giving life to a painting."
After some useful warming up exercises, you will make arbitrary marks with oil and/or acrylic paint, and then see how to respond to these initial marks. In this way, you will be learning how to FIND your paintings, rather than MAKE them. It will be an exciting journey into the unknown as the works progress, and the paint begins to speak.  Lucy will guide you through the process showing you how to bring order back to a composition and hold the piece together within the rectangle.  You will be working from still lives set up in the gallery but may venture out if the weather is clement. Suitable for all levels using oils or acrylics.
Lucy has exhibited at the gallery for the last eight years and has a huge following.  She studied in Florence and at Chelsea and Wimbledon Colleges of Art.  Her paintings conjure her domestic surroundings and the French and Sussex landscape exploring the qualities of paint, texture and composition.
Her paintings evoke a feeling of experiences –  of forgotten places and moments. 'Sometimes what I know about composition takes over, at other times, I am caught by the struggle between light and translucency – the tension between colour and form. www.lucypowellart.co.uk
WHAT TO BRING
Apron, Kitchen roll, Rags, 2 Jam jars, Disposable paper palette, Palette knife.
Set of Daler-Rowney Georgian oil colours starter pack plus an additional large tube of white paint (beginners only). If you are an experienced painter please bring your normal paints.
Zestit for diluting paint and cleaning brushes. White spirit and turpentine are highly toxic and are not allowed.
Brushes.
For small brushes, we recommend 2 x packets of the Cass Art Hog Bristle Brush Set of 6, see link…
www.cassart.co.uk/painting/brushes_2/hog_2/painting_product_type_brushes_cass_art_hog_set_of_6_htm.htm
For large and medium brushes we recommend starting with cheaper ones from B&Q or similar. You will need flat brushes, measuring 0.5 – 1.5″, three of different sizes.
Portable Easel.
You can buy all these from art suppliers such as Cass Art.
We will supply the primed painting boards
To book a place please click the link below or for more information call us on 07867978414 or email courses@moncrieff-bray.com
Terms and Conditions
Booking is on a first come first serve basis and your place will be confirmed on receipt of payment.  We offer a full refund  less a £15 booking fee if notified 4 weeks prior to the start of the course.  After this we will refund if we are able to find a replacement.   We keep a waiting list for each course and you may pass on your place to friends and family.
Tickets are not available as this event has passed.
This course is currently fully booked but we almost always have cancellations so please do fill in the form below so we can put you on the waiting list. We will reply immediately and let you know how far up the list you are.