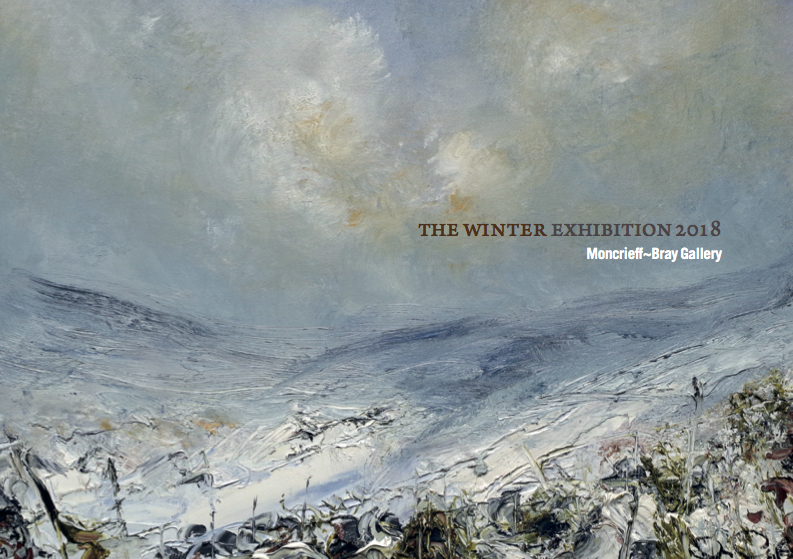 Winter Exhibition 2018
4th November 2018
We are delighted to invite you to our annual WINTER EXHIBITION.
• Private View: Sunday 4th November, 11am – 3pm •
• Open: Wednesday – Saturday 11am – 4pm, Sunday 11am – 1.30pm •
Our Winter Exhibition comprises a stunning collection of paintings, print-making, sculpture and ceramics. Highlights include Oona Campbell's remarkable series of snow paintings created last winter.
Oona explains, 'the landscape during the winter months was transformed. Four months of snow brought a magical daytime wonderland of white; evenings of golden snow and golden skies; snow covered stone walls and solitary farmer's footsteps; dark skies with impending snow storms and dusky pink snow light. The Road to Kettlewell paintings depict a familiar journey. They are in the footsteps of Turner who rode his horse over the moors to Kettlewell when he was exploring the Yorkshire Dales. Nothing has changed much since he made this journey through Coverdale's wonderful unspoilt, historical, landscape.'
More Press Release